Total Cost of Induction Heat Treating [GUIDE]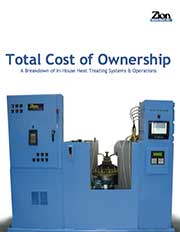 Do You Know The Hidden Costs Of Running Induction Heat Treating Services In-House?
Download The Total Cost Of Ownership Guide
↓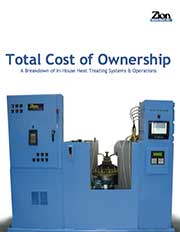 The benefits of the induction process far outweigh other heat treating methods, but beyond purchasing the right machinery, there are other expenses need to be considered when setting up induction heat treating systems and processes.
Building an induction heat treating capability is more than the price of equipment. To fully assess the total cost, all factors need to be considered, including:
Equipment & Machinery
Cost of Facility Space
Manpower Required for Operation & Maintenance
Downtime Due To Decreased Production Times
Training & Certification Costs
Take an objective look at heat treatment criteria and make an informed decision on your next business partnership.
← Download The Guide